In an interview at the Asia Premiere of Black Panther in Seoul, Lupita Nyong'o spoke about the progressive society of Wakanda.
Black Panther might reside in the fictional country of Wakanda but it certainly gives the real world a lot to aspire. In an interview at the Asia Premiere of the film in Seoul, Lupita Nyong'o spoke about the progressive society of Wakanda. "Wakanda has quite a lot to teach the world as we know it. It's quite an ideal society and as far as the way men and women are allowed to realise their full potential. In terms of gender relations, it's really progressive. And something that we can all appreciate and aspire to."
Wakanda's king is a man but the gender balance of their society isn't lopsided. King T'Challa's guards are all women, the technology of Wakanda comes from his sister Shuri and with Lupita's Nakia, the country has some great spies. Talking about the same, Lupita further said, "What's unique about Wakanda as we are introduced to it is, that they figured it out. You see women assuming their power alongside men and the man's power is not diminished because the woman is realising hers so in that sense we have a lot to learn. Just because I am my most powerful doesn't mean that I threaten your position as a man and hopefully, it's a film that can encourage us to be a little less scared of the other in that regard."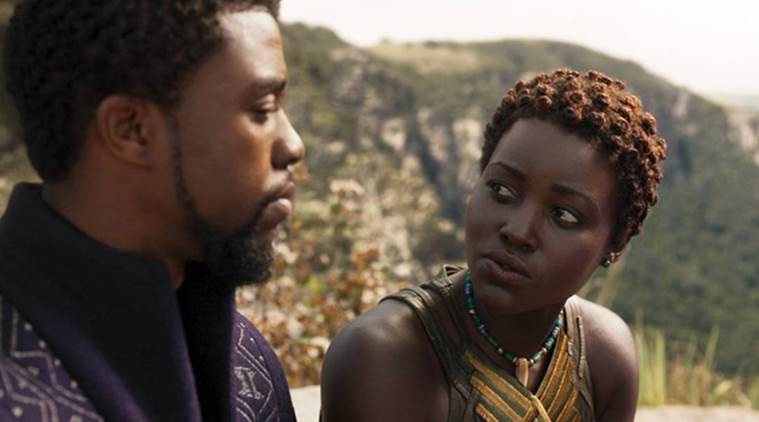 Watching strong women and men respecting each other in a film has a strong impact on the younger generation as well and Lupita acknowledged the same, "There's a lot of subconscious conditioning we have to bring to the fore before we can change it. So the fact that little kids are going to be watching this film where the issue on the table is not sexism because men and women are getting on with it. Hopefully, subconsciously it changes something in their mind. Little girls watching this won't be so afraid of their power. We have four women in this film that are powerful in very different ways and that's really exciting to have that be the thing that our young ones are watching, male and female alike."
Starring Chadwick Boseman, Lupita Nyong'o and Michael B Jordan, Black Panther releases in India on February 16.